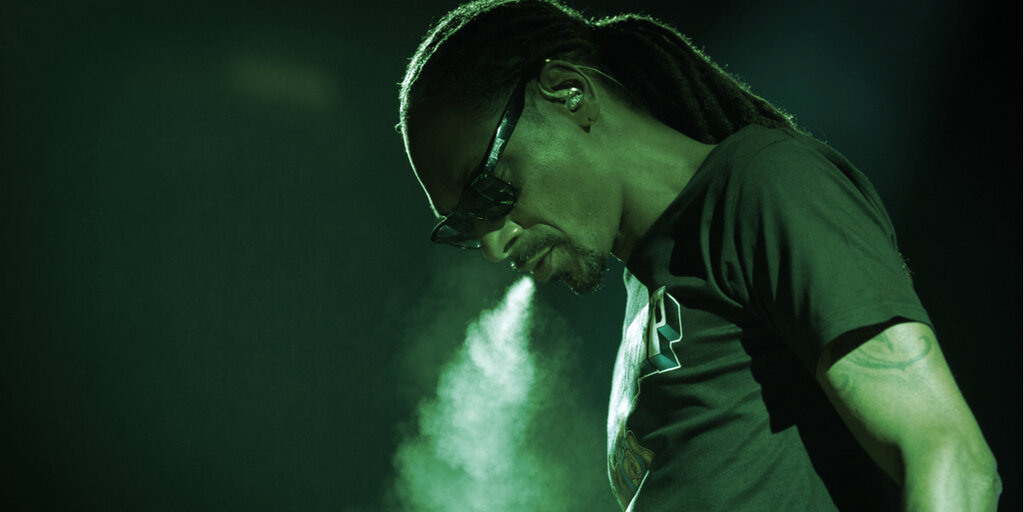 If Snoop Dogg were to drop an NFT, you'd expect the cannabis-loving rapper to do so on 4/20.
So of course, he dropped it like it's hot today.
A collaboration between Snoop and the digital artist behind the 2011 Nyan Cat meme netted 14.2 ETH ($33,000) in a 1 of 1 auction of "Nyan Dogg" on the OpenSea marketplace.
Additional open-edition NFTs (meaning multiple copies can be minted) called "Hazy Nyan Cat" and "Nyan Blunt" remained on sale for 0.420 ETH a pop until the end of 4/20. They sold 131 and 81 editions, respectively, taking in about 90 ETH ($208,000) combined.
Introducing…

4/19
4:20 PST
Powered by @BeetsDAO
Edition: 1/1https://t.co/N0ZaRw4kuV pic.twitter.com/kaaFk43Z38

— ☆Chris☆ (@PRguitarman) April 17, 2021
NFTs, or non-fungible tokens, are blockchain-based digital assets that represent ownership of an associated item, typically virtual trading cards, collectibles, or pieces of art.
Meme-based NFTs are having a moment. An NFT of the "Overly Attached Girlfriend" meme sold for $411,000 earlier this month. The "Bad Luck Brian" meme NFT sold for $36,000. The Nyan Dogg NFT builds on that, transforming the rainbow-defecating, Pop Tart-shaped flying cat into a cap- and chain-clad dog.
The artist and the musician came together with the help of BeetsDAO, a decentralized autonomous organization formed on Discord less than a month ago. DAOs lack a hierarchical leadership structure and instead distribute control across their members. Its investor members have pooled their funds together to buy a handful of expensive EulerBeats music NFTs. As it so happened, two members had connections to Snoop's manager and Nyan Cat creator Chris Torres.
"We're seeing the power of the DAO in action," BeetsDAO co-founder Jordan Garbis told Decrypt via text message. "A collective of people with different backgrounds, experience and connections."
Cats and doggs—different backgrounds, indeed.
Will Gottsegen contributed reporting.
Editor's note: This article was updated on April 21 with final sale figures of the additional Snoop Dogg NFTs.