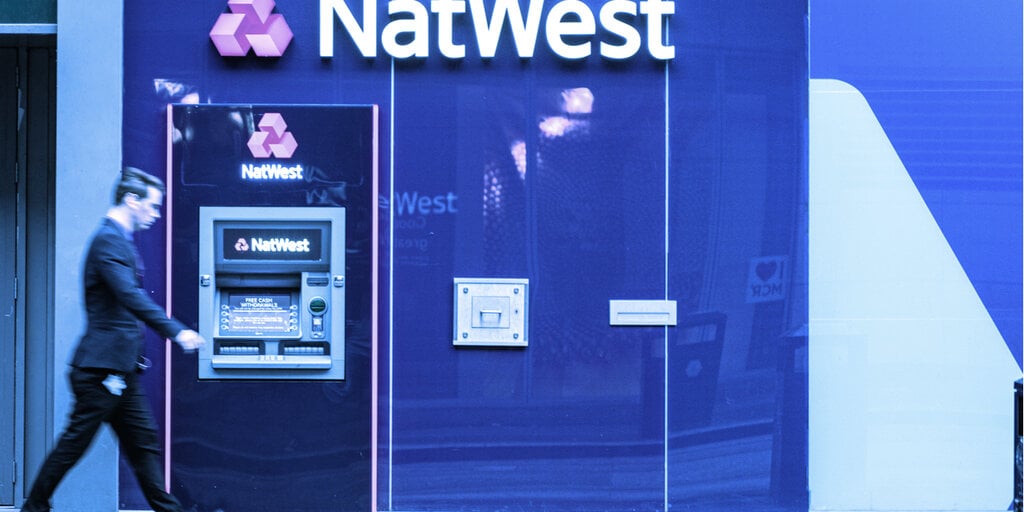 UK commercial and retail bank NatWest will not accept corporate customers who deal in cryptocurrencies.
"We have no appetite for dealing with customers, whether taking them on as new clients or having an ongoing relationship with people, whose main business is backed by an exchange for cryptocurrencies, or otherwise transacting in cryptocurrencies as their main activity," said NatWest head of risk Morten Friis during a shareholder event today, as reported by The Guardian.
Friis indicated that the NatWest board, of which he is a member, is taking its cues from the UK's Financial Conduct Authority, which earlier this year issued a warning to crypto customers that Bitcoin and other digital assets are risky investments. 
NatWest is one of the largest banks in the UK. It's part of the NatWest group, which includes the Royal Bank of Scotland. 
The bank's stance aligns somewhat with one recently taken by UK-based investment bank HSBC. The multinational firm recently removed the option to buy shares in cloud software company MicroStrategy from its retail stock trading platform; Bitcoin comprises 80% of MicroStrategy's holdings, making its stock reliant on crypto markets.
"HSBC has no appetite for direct exposure to virtual currencies and limited appetite to facilitate products or securities that derive their value from VCs (virtual currencies)," HSBC said earlier this month in a statement reminiscent of the one made by Friis.
Other big-name banks have started warming to crypto firms, however. In February, Bank of New York Mellon, which has $2 trillion in assets under management, announced it would start storing and managing Bitcoin and other cryptocurrencies for its clients.
NatWest is clearly on the other side of the spectrum and is even indicating that individual customers may be required to go through extra financial crime checks if they hold cryptocurrency. 
"We think of cryptocurrencies as high risk and we're taking, for that reason, a cautious approach to this," said Friis.