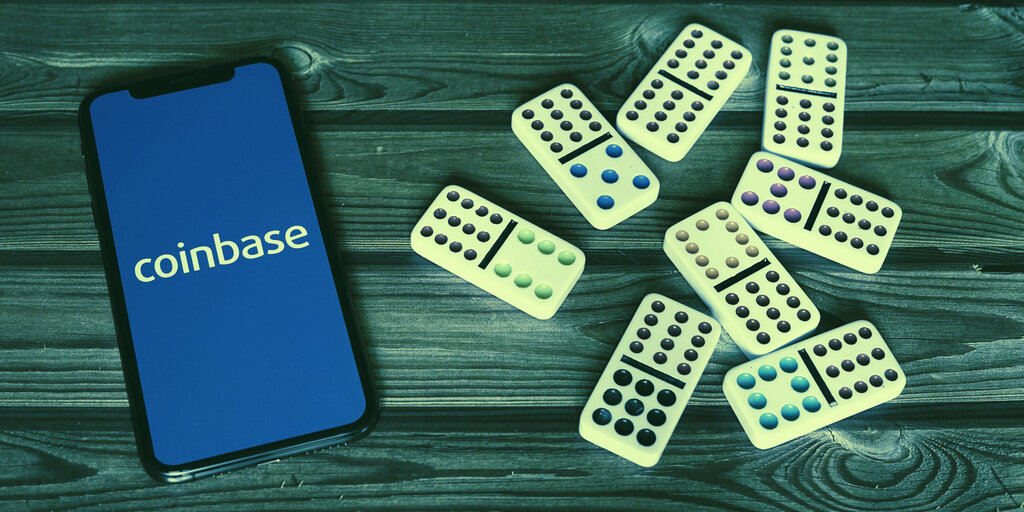 German marketplace organizer Deutsche Boerse is delisting shares in crypto exchange Coinbase from both the Xetra trading system and the Frankfurt stock exchange.
The shares are being delisted because of "missing reference data for these shares," Deutsche Boerse told Reuters.
Coinbase shares were originally listed on both systems when the exchange went public last Wednesday. But an incorrect reference code was used, one that was required to list the shares and that Coinbase does not have approval for. Deutsche Borse said that Coinbase needs to apply for the correct reference code, known as an LEI.
Coinbase told The Street that it was "aware an administrative error has made it necessary for Coinbase to resubmit certain documentation to certain European stock exchanges."
The shares will be delisted on Friday and will remain so indefinitely until Coinbase receives the correct reference code.
As Decrypt reported, Coinbase went public in a direct listing last week, in a major milestone for the entire crypto industry. The exchange briefly became a centracorn, temporarily notching a valuation of $100 billion. Since then, the shares have dropped from their highest value of $340 to a current value of $305.