Solitaire Game is actually a card game that has been around for a long time towards the end of the 18th century in the Baltic region of Europe. And the advent of the personal computer in the late 20th century gave solitaire a new opportunity to come back to life and thrive.
So far, they usually only play online games via smartphones. After downloading the desired game, then we can play it. However, the more games we download on the device, the performance of our smartphone becomes slow and the memory is also full.
Also Read: What are Online Games? These are the Latest Positive Benefits & Free Recommendations
In addition to the reasons above, many online games require spending money when upgrading to a higher level. If we don't do it, automatically we can only play stagnant and of course, we will get bored for a long time. Or if we upgrade frequently, it is not impossible that expenses will increase.
If it happened like this for sure, it would be an unpleasant moment, wouldn't it? Even though we play games just to get rid of fatigue, just for fun. But don't worry, we can now play online for free and without the need to download an application.
We can now play on Solitaire.org, a site that contains some of the games we are all familiar with. What's even more fun is that there are many choices of games that we can choose and they are free.
Also Read: Compete Xbox! KFC Releases KFConsole, its Game Console with Gahar Specs
Online Solitaire Game
The card game Solitaire has been a part of the Windows operating system since 1990. Solitaire on Windows is inseparable from the figure of Wes Cherry. He coded for Solitaire in 1988 while interning at Microsoft.
Even though Solitaire has been on Windows for over 30 years, Wes Cherry has never received royalties for his iconic work.
Nowadays, along with the development of technology, playing a game is getting easier. Even the game genres have been very numerous, ranging from simple to difficult games with a wide variety of graphics.
Also Read: These are the new games that will be coming to the PlayStation 5
Best Free Online Solitaire Game by Solitaire.org
We can play games online without having to install applications or buy special devices to play games. We can play games anytime and anywhere as long as an internet connection is connected. There are many websites that provide online games, and one of them is Solitaire.org.
For lovers of the card game Solitaire, to play Solitaire games online is the right choice if you choose Solitaire.org. Especially in the latest Windows OS is not the default program anymore. So if you want to play solitaire you have to install it manually.
Also Read: 5 Best Worm Games of 2021 You Can Try
One of my favorite solitaire games that I've always played so far is Spider Solitaire. Why is it called Spider Solitaire? This game usually uses eight foundation piles that must be filled to win the game.
The layout of these eight stacks resembles that of an eight-legged spider. However, in some versions, Spider Solitaire has used more than eight stacks.
1. FreeCell Solitaire
FreeCell Solitaire belongs to the Solitaire game. This game requires enough foresight and thoroughness as well as proper analysis so that steps do not die in the middle of the road.
The trick is to click the Freecell game link, then click the start button. Then on the screen, you will see a line of cards that you can arrange starting from large to small numbers with different color sequences.
For example, the order is K red diamonds, then Q is black curly below it, then J is red hearts, then 10 Waru. The point is 7 rows in the middle, you have to arrange them from largest to smallest numbers and alternate colors.
on the left, there are 4 column rows that you can use to temporarily store so that the card steps don't stop. And there are 4 columns on the right, you can start playing cards according to their type if you have met an ace card. The order is AS, 2, 3, 4, 5, 6, 7, 8, 9, 10, J, Q, K.
2. Spider Solitaire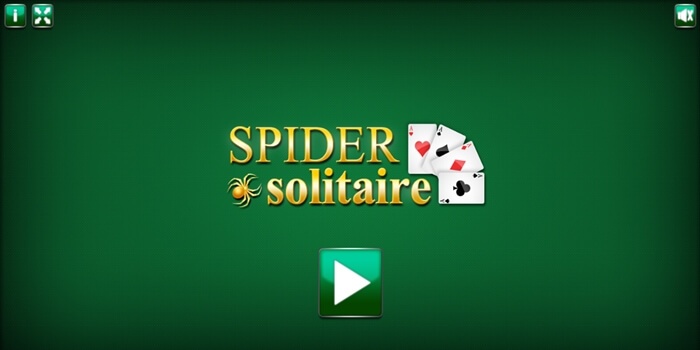 Spider Solitaire belongs to the solitaire group. For this type of game, we can choose 4 levels. The first level is the easiest level, and the fourth level is the hardest level.
I'm still trying to play level 1. Although it is relatively easy, this level is also not as easy as imagined. We must have high accuracy and analysis. At this first level only 1 color and 1 type only.
For example, black color is a type of Waru, meaning that everything is of this color and type. We just need to arrange it sequentially starting from K, Q, J, 10, 9, 8, 7, 6,5, 4, 3, 2, 1, AS until everything is arranged correctly and runs out.
Garden Secret Hidden Objects is a fun online game in the Hidden objects games category on solitaire.org. There are many kinds of games in this category. In this game, we are tasked with finding hidden objects as listed on the game screen.
There are still some secret hidden games in this category with different themes in each type of game. Including China Temple, Circus Adventure, Garden Secrets Hidden Objects, Hidden Kitchen, Hidden Princess, Medieval Castle Hidden Objects, Pirates & Treasure, and The palace hotels.
4. Zuma Ball: Fun Online Game
At Solitaire.org, Zuma Ball is included in the Match 3 Games category. This game is very fun and enjoyable. We just need to shoot the balls of the same color.
Don't let the balls get to the predator's hole before the ball runs out. If so, it means you are considered lost and have to start the game again.
There are several choices of toys in Match 3 Games, including Candy House which can reach 50 levels. Treasure of Atlantics is playable up to level 25. and there is a Zuma Legend with 100 levels of shooting Zuma balls.
5. Letter Scramble
Well, this Letter Scramble must have a lot of vocabulary in English, you know. How to play it is very easy. You only need to arrange the letters that come out into one word (in English) and then submit. Repeat until the time runs out.
Letter Scramble itself belongs to another category of online games (Other Online Games) on Solitaire.org. You can also find other games that are no less fun and also sharpen your brain there.
Play in Solitaire.org people has many choices of games. There are many types of fun online games that you can play.
Now the most fun again, even though this online game is played on a website that doesn't require a login, but you can still continue the game where you stopped before. So no need to repeat.
If you want to play other browser-based Free Online Video Games, why not give this fun game a try by going to https://www.solitaire.org/free-online-games/.
One thing to keep in mind is that playing games are not always bad. As long as you don't overdo it and can choose the right type of game and parents always keep an eye on it, you can play profitable games.
For that, if you want to find a game that is free, fast, simple, and can sharpen your brain as well as be fun, immediately visit the Solitaire.org website and choose your favorite type of game.
Most searched keywords:
solitaire.org
solitaire 12 games online
tripeaks aarp
solitaire cash reddit
aarp tripeaks
aarp klondike
solitaire play 12 games
scorpion solitaire online
aarp golf solitaire
russian solitaire online
tri peaks solitaire facebook
tripeaks facebook
klondike soli
aarp spider
solitaire story tripeaks facebook
fashion solitaire
ancient pyramid solitaire
24 seven solitaire
solitaire showtime
tiki solitaire
just solitaire
most difficult solitaire games
difficult solitaire
churchill solitaire
zero21 solitaire
solitaire frenzy
solitaire farm
solitaire cash