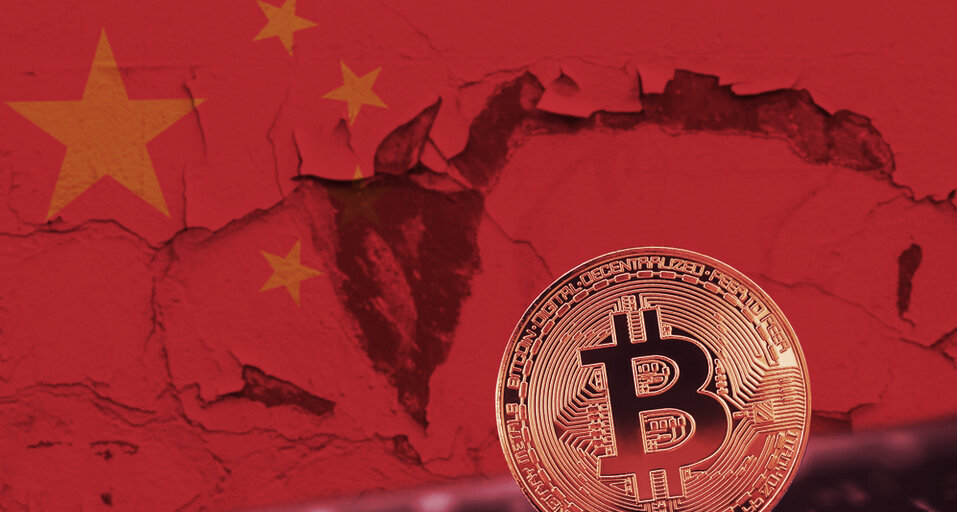 A coal mine located in China's Xinjiang region flooded and shut down last weekend. The resulting effect on China's Bitcoin mining industry has highlighted how the practice is still heavily reliant on coal. 
The mine's shutdown coincided with a significant drop in Bitcoin's hash rate—the measuring unit of the Bitcoin network's processing power. In fact, the Bitcoin hash rate dropped to its lowest level since November 2020 during the mine blackout, per Coin Metrics figures. 
These figures highlight the Bitcoin network's reliance on fossil fuels, rather than renewable energy. 
Bitcoin's dirty energy problem
Bitcoin mining is an energy-intensive business, and despite some efforts to pivot towards renewable energy, the network is still heavily reliant on fossil fuels, particularly in China. 
"China's current obsession with coal plants—despite greenhouse emission promises—means that certain miners can take advantage of cheap "dirty" power in some regions," Jason Deane, Bitcoin analyst at Quantum Economics, told Decrypt. He added that, "It is a commercial, rather than [an] environmental decision. 
A study published by Cambridge University estimates that only 39% of the power used to mine Bitcoin currently comes from renewable sources. Using this figure, Bitcoin's carbon footprint is broadly equivalent to approximately 61 billion pounds of burned coal, the average electricity consumption of nine million homes, or 138 billion miles driven by an average passenger vehicle. 
China—like many other countries—has committed to certain goals in order to protect the environment and reverse climate change. In particular, the country has committed to going carbon neutral by 2060. 
There are many tasks ahead before China can make good on its promise, but one of these involves making Bitcoin's energy consumption greener than it currently is. The scientific journal Nature recently published a study revealing that if left unchecked, China's Bitcoin mining industry could generate as much as 130.5 million metric tons of carbon emissions by 2024. 
Yet Deane suggests that over time, Bitcoin's environmental impact will decline as mining becomes more globally distributed. "Bitcoin is a global network, and as more and more large-scale players are joining that network in many different geographical locations, the world's reliance on both China's hash rate and, in particular, that region's infamous "dirty energy" will decline," he said.