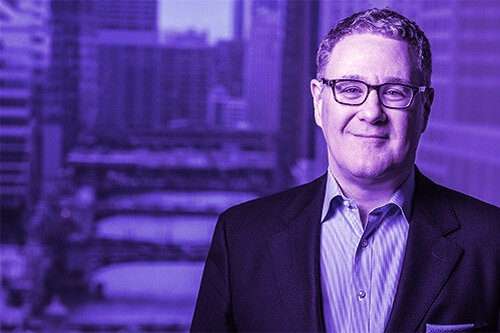 The cryptocurrency conglomerate Digital Currency Group (DCG) announced on Tuesday that Michael Kraines will be the firm's first Chief Financial Officer. Kraines has previously worked as an attorney in the venture capital sector (at firms including Sandler O'Neill), and in investment banking (most recently at Trading Technologies).
The appointment comes on the heels of a banner 2020 for DGC, which is the parent company of Grayscale Investments, a firm that packages Bitcoin and other cryptocurrencies as shares in financial vehicles such as the Grayscale Bitcoin Trust.
In March, Grayscale Investments reported that it has nearly $40 billion in assets under management.
03/08/21 UPDATE: Net Assets Under Management, Holdings per Share, and Market Price per Share for our Investment Products.

Total AUM: $39.8 billion$BTC $BCH $ETH $ETC $ZEN $LTC $XLM $ZEC pic.twitter.com/nzZZV6Wd85

— Grayscale (@Grayscale) March 8, 2021
DCG also owns the media company CoinDesk, the trading firm Genesis and, more recently, launched new ventures dedicated to crypto mining and international exchanges.
Michael Kraines "has spent his entire career working in the fintech sector and has really seen it all from an industry perspective," said DCG founder and CEO Barry Silbert in a statement. "His stellar reputation and recognition within the industry will be invaluable as we continue to scale."
Could DCG go public?
The appointment of a CFO is often a key step for companies planning to go public, and Kraines' arrival is likely to spark chatter that DCG intends to follow the path of Coinbase—another giant in the crypto industry that will publicly list its shares in coming weeks.
A person close to DCG, however, told Decrypt that the company has no plans to go public in the near future—or possibly ever.
The person, who spoke on condition of anonymity, said the prospect of riding a white-hot crypto market into a public listing may be tempting, but that Silbert is content to run DCG as a private company. Such an arrangement, they suggested, permits Silbert to focus on expanding the DCG without the distractions—such as additional paperwork and media scrutiny—that come with being a public company.
In a statement, Kraines described the increasingly mainstream role that cryptocurrency is playing in the broader financial world, and twice cited opportunities for DCG in the "institutional community." The comment appears to refer to the growing role of big financial entities, such as banks and hedge funds, in spurring crypto's growth.