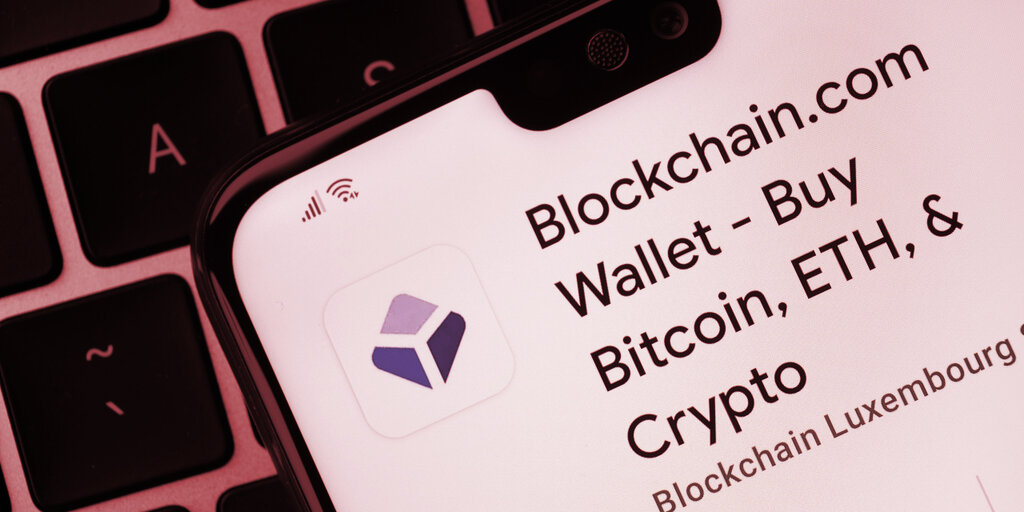 Crypto services company Blockchain.com has raised $300 million in series C financing, the company announced on Wednesday.
The funding round was led by the Russian-based DST Global, along with Lightspeed Venture Partners and VY Capital.
Blockchain.com's announcement comes on the heels of a $120 million raise last month, in what the firm called a "strategic growth round." At the time, Fortune reported the company was worth $3 billion.
Now, Blockchain.com is touting a post-money valuation of $5.2 billion.
A press release said the funding will be used to "expand and improve [the company's] suite of financial tools that make it easy for people to buy their first Bitcoin, or for institutions to build in crypto." 
Those tools include Bitcoin wallets, as well as a crypto exchange and blockchain analytics.
Fees on the exchange are tiered, with lower rates for larger liquidity providers. Blockchain.com also offers "customized fee arrangement[s]" for its most active market makers. The exchange's trading volume over the past 24 hours has been around $38 million; in the same window, Binance and Coinbase have seen $24 billion and $2 billion, respectively.
The company, which says it is "highly profitable," also hinted that acquisitions may be on the way. "As the crypto industry matures there will be market consolidation," wrote Blockchain.com CEO Peter Smith in the new release. "This raise positions us to accelerate our M&A strategy to incorporate the best ideas, innovative technology and brightest talent to Blockchain.com."
In another sign that the company is ramping up, Blockchain recently added Jim Messina—White House deputy chief of staff for operations during President Obama's first term—to its board of directors.