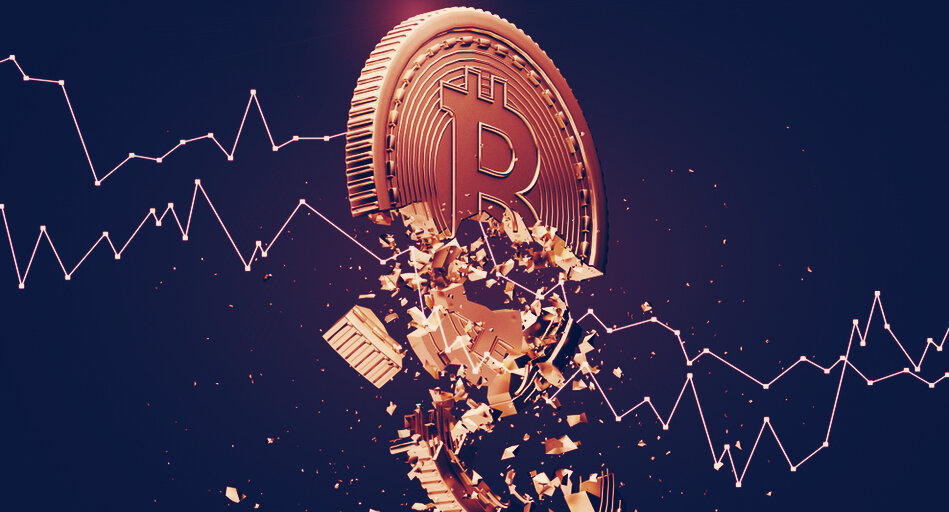 Price charts flash only red numbers and steep percentage drops today after Bitcoin dropped 15% overnight to lows of $52,144. 
For many, this is the day to get out of the market. The subsequent exodus has caused a traffic jam on the Bitcoin blockchain. 
Close to 130,000 transactions await confirmation on the blockchain according to data by Johoe-Hoenicke. And Bitcoin's average transaction fees are currently at a four-month high of $46.88, up over 200% since April 4, when the average transaction fee was $15.56.
The big Bitcoin bottleneck
Blockchain critic David Gerard chalked today's unprecedented congestion to Bitcoin holders running "to the exits." 
as everyone runs for the exits, the bitcoin blockchain is a little … clogged right nowhttps://t.co/UFeTVSdl2r pic.twitter.com/mXitGELqVD

— David Gerard (@davidgerard) April 18, 2021
One trader Decrypt spoke to, Darius Sit of QCP Capital, attributed the crash to a rumor that the US Treasury is about to chase after large financial institutions for laundering crypto. Should that rumor turn out to be true, traders could be selling their crypto in fear that the price could fall even lower. 
US TREASURY TO CHARGE SEVERAL FINANCIAL INSTITUTIONS FOR MONEY LAUNDERING USING CRYPTOS – SECURITIES LAWYERS FAMILIAR WITH THE YELLEN TASK FORCE PLAN SAID

— Andrew Fisher (@acpandy) April 18, 2021
Making things worse are power outages in China's Xinjiang province, a hotspot for Bitcoin mining. Fewer operational Bitcoin miners places upward price pressure on the average transaction fee. 
Bitcoin's hashrate, (an indicator of the effective computing power of the global Bitcoin network), dropped from 145 exahash on April 16 to 105 exahash a day later. It's currently at 120 exahash a second, according to BitinfoCharts.
The hashrate of Bitcoin mining pools plummeted in 24 hours. Antpools fell by 24.5%, https://t.co/1YRYr58dLy fell by 18.9%, Poolin fell by 33%, Binance pools fell by 20%. The reason is that Northwest China is undergoing a complete blackout for safety inspections. pic.twitter.com/vaWgYsMEFH

— Wu Blockchain (@WuBlockchain) April 16, 2021
While some traders run for the exits, others no doubt consider today's crash an opportunity to grab Bitcoin at bargain prices. One man's trash is another's treasure, after all.
The views and opinions expressed by the author are for informational purposes only and do not constitute financial, investment, or other advice.