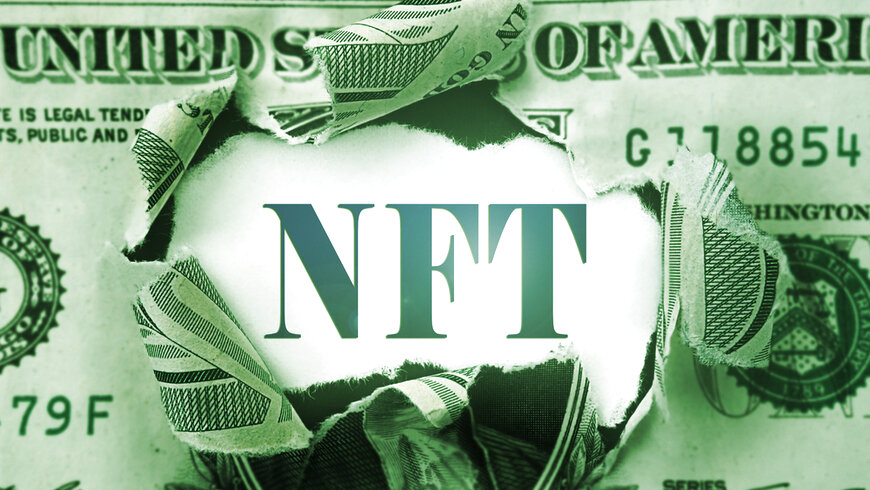 While most of the crypto community had its attention turned to Bitcoin as it hit dizzying highs of $60,000, one bit of crypto news meowed quietly under the radar: one of the oldest sets of digital collectibles ever contracted on the Ethereum blockchain has been rediscovered and snapped up by feverish crypto hoarders in a matter of hours.
Virtually nobody had heard of MoonCats until yesterday, when Twitter user @ETHoard tweeted that they "started digging around and came across #MoonCatRescue." 
While maybe not as eye pleasing as the recent #CryptoCats discovery, after that rush happened I started digging around and came across #MoonCatRescue. Inspired by Cryptopunks as well, and actually predates CryptoCats. /1

— ETHoard (@ETHoard) March 12, 2021
According to Etherscan, the abandoned MoonCatRescue project dates back to August 9 2017, which according to EThoarder makes it the second oldest NFT on Ethereum after CryptoPunks, just one behind fellow furballs CryptoKitties. 
just spent over $20,000 on MoonCat id 0xff0b000ca7 .. one of the first genesis batch … proof here:https://t.co/A9DUcGi88D

my gf can never know about this pic.twitter.com/KZtR5SW9g2

— pwnlord69 (@pwnlord69) March 12, 2021
In the world of crypto-collectibles, factors like historical significance and scarcity affect the desirability of an NFT. With a maximum cap of 25,600 discoverable pixelated cat NFTs, MoonCats easily fulfilled both criteria for a potential NFT goldmine.
NFTs: A brief overview
Non-fungible tokens (NFTs) are just like any limited edition collectible, such as trading cards or fine art. Only they're digital: thanks to the Ethereum blockchain's advanced one-way cryptography, NFTs are verifiably scarce and provably unique. This lets people exchange digital one-of-a-kind items much like swapping baseball cards or fine watches. 
People have been going crazy for NFTs lately. This week, NFT artist Beeple managed to sell a digital artwork for $69.3 million. With NFT collectibles often commanding six or seven-digit figures in online marketplaces, more people are beginning to come on board with the technology, stockpiling NFTs in the hope that they'll accumulate value in the future.
Lost cat: found. 
Since the front-end interface of MoonCatRescue.com had long been defunct, dedicated NFT fans had to manually interact with the contract using Etherscan to rescue the cats. It didn't take long before detailed instructions were circulating on Twitter. 
Mooncats look like the 2nd oldest #NFTs on Ethereum…

How to claim for free? See below, DYOR, not responsible.

1. Find Cats https://t.co/S7G2N83pDj
2. Record seed and ID
3. https://t.co/CmoUPrmepM
4. Connect MM
5. RescueCat() enter seed
6. Pay Gas
7. Call GiveCat(to claim)

— Allen Hena (@RealAllenHena) March 12, 2021
The only cost for rescuing a MoonCat was that of the ETH transaction fee to mine it. Sure enough, in only four hours, MoonCats shot to second place on the list of accounts with the highest transaction fees on the Ethereum network that day, raising over $600,000 in gas fees alone. 
Number 2 on the list of most transaction fees on the $ETH network currently is the #MoonCats contract.

People just collectively paid almost $600k in 3 hours to adopt digital kittens. What a time to be alive. pic.twitter.com/0HTNYGUoCr

— Jeroen (@J_vanDuijn) March 12, 2021
In order to make the MoonCats sellable on marketplaces like OpenSea, token rescuers need to wrap their NFTs, for a fee of about $200. A relatively nominal fee in light of the fact that some MoonCats are already being resold for almost $40k.
According to MoonCatRescue's website, the project was developed by a duo called Ponderware, whose Twitter account, like their MoonCat website, showed no sign of life since 2017. Though today, after every last MoonCat was rescued, Ponderware broke their four years silence with a tweet: "Attempting to re-establish contact with the moonbase. Stay Tuned." 
Attempting to re-establish contact with the moonbase. Stay Tuned.

— ponderware (@ponderware) March 13, 2021
Evidently, there's still a whole lot of undiscovered booty in Ethereum's blockchain, which makes it fertile for further excavation. The runaway success of MoonCats sends an unequivocal message to the crypto community: 
Ethereum archaeologists better get digging.